Zhang, Lingbo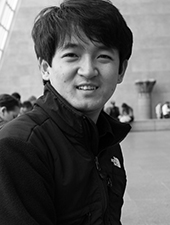 https://facultyprofiles.cshl.edu/lingbo.zhang
Number of items at this level: 9.
Paper
Trivedi, Gaurang, Inoue, Daichi, Zhang, Lingbo (July 2021) Targeting low-risk myelodysplastic syndrome with novel therapeutic strategies. Trends in Molecular Medicine. ISSN 1471-4914
Chen, C. C., Li, B., Millman, S. E., Chen, C., Li, X., Morris, J. P. Iv, Mayle, A., Ho, Y. J., Loizou, E., Liu, H., Qin, W., Shah, H., Violante, S., Cross, J. R., Lowe, S. W., Zhang, L. (January 2020) Vitamin B6 Addiction in Acute Myeloid Leukemia. Cancer Cell, 37 (1). pp. 71-84. ISSN 15356108 (ISSN) (Public Dataset)
Trivedi, Gaurang, Inoue, Daichi, Chen, Cynthia, Bitner, Lillian, Chung, Young Rock, Taylor, Justin, Gönen, Mithat, Wess, Jürgen, Abdel-Wahab, Omar, Zhang, Lingbo (2019) Muscarinic acetylcholine receptor regulates self-renewal of early erythroid progenitors. Science Translational Medicine, 11 (511).
Zhang, L., Prak, L., Rayon-Estrada, V., Thiru, P., Flygare, J., Lim, B., Lodish, H. F. (July 2013) ZFP36L2 is required for self-renewal of early burst-forming unit erythroid progenitors. Nature, 499 (7456). pp. 92-6. ISSN 1476-4687 (Electronic)0028-0836 (Linking)
Zhang, L., Sankaran, V. G., Lodish, H. F. (November 2012) MicroRNAs in erythroid and megakaryocytic differentiation and megakaryocyte-erythroid progenitor lineage commitment. Leukemia, 26 (11). pp. 2310-6. ISSN 1476-5551 (Electronic)0887-6924 (Linking)
Hattangadi, S. M., Wong, P., Zhang, L., Flygare, J., Lodish, H. F. (December 2011) From stem cell to red cell: regulation of erythropoiesis at multiple levels by multiple proteins, RNAs, and chromatin modifications. Blood, 118 (24). pp. 6258-68. ISSN 1528-0020 (Electronic)0006-4971 (Linking)
Zhang, L., Flygare, J., Wong, P., Lim, B., Lodish, H. F. (January 2011) miR-191 regulates mouse erythroblast enucleation by down-regulating Riok3 and Mxi1. Genes Dev, 25 (2). pp. 119-24. ISSN 1549-5477 (Electronic)0890-9369 (Linking)
Patent
Lowe, S; Zhang, L; Chen, C (October 2020) Compositions and methods for treating acute myeloid leukemia. .
Al Abed, Y; Zhang, L (October 2020) Muscarinic acetylcholine receptor subtype 4 antagonists in the treatment of anemia. .
This list was generated on Wed Dec 7 05:33:59 2022 EST.